"Sandy" The 25 Pounder
Published: 15/07/2023
Last Updated: 15/07/2023
"Sandy" is one of the exhibits that is available to see at the museum.
---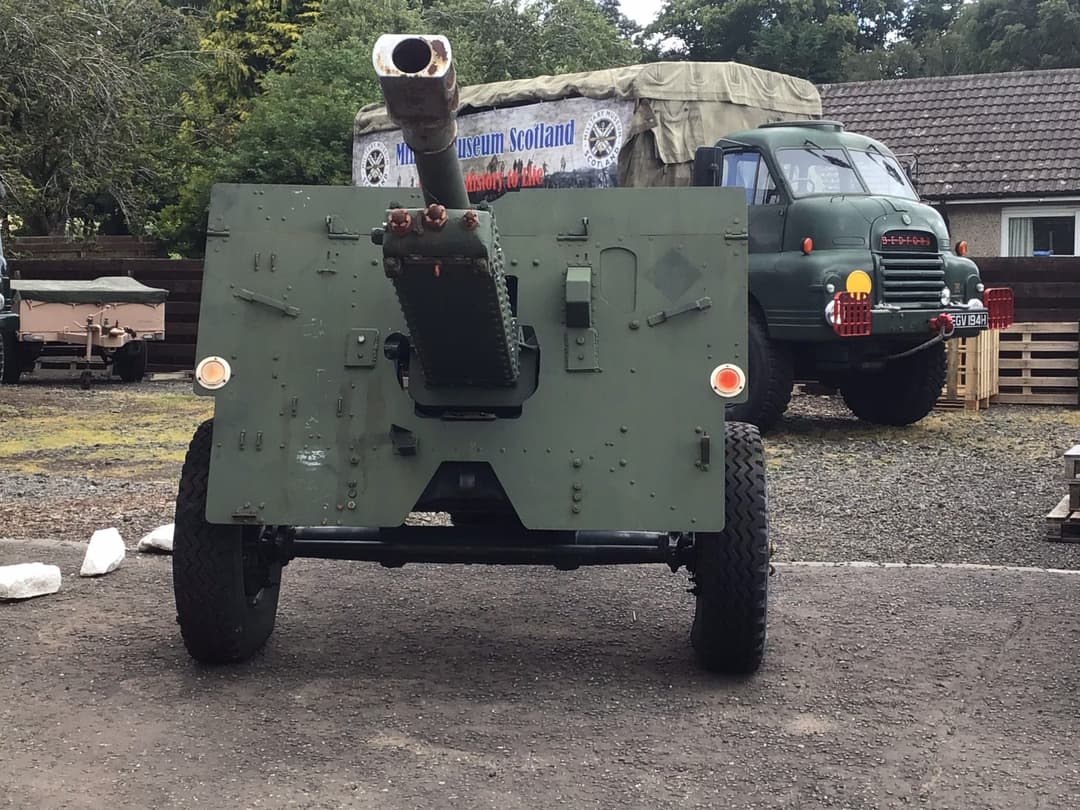 Saturday 13th August 2022 saw us unveil our fully restored QF 25 Pounder. The Gun was given to Military Museum Scotland a year before and was in a sorry state having been neglected for over 15 years. It came from Edinburgh Castle and had previously been used as the 1 o'clock Gun by retired District Gunner Sandy Paton, who restored the Gun with the help of a small team of volunteers. The Gun arrived in normal army green colour, but Ian knew as soon as it arrived that would change.
In 1941 Ian's Dad, Sgt George Inglis MM, signed up to go to war as did many thousands of young men at that time. He joined the Royal Artillery 492 Battery, 128th Highland Field Regiment RA, and was posted to North Africa. El Alamein, Tobruk, Bengazi, to name but a few, were just some of the battles 128 Regt were involved in. After North Africa, it was Sicily, then it was Normandy and D-Day. Then throughout Europe until the end of the war.
North Africa was the start for Ian. Ian's Dad died when he was almost 9 and he was given his medals, that act set him on his life's path which took him to Military Museum Scotland.
In tribute to his Dad, the 25 Pdr had to be restored to North Africa colours, Sandy agreed to do that. Sandy has worked tirelessly to restore the Gun and getting all the working parts working again, so it was a no brainer to name our gun "Sandy". UBIQUE.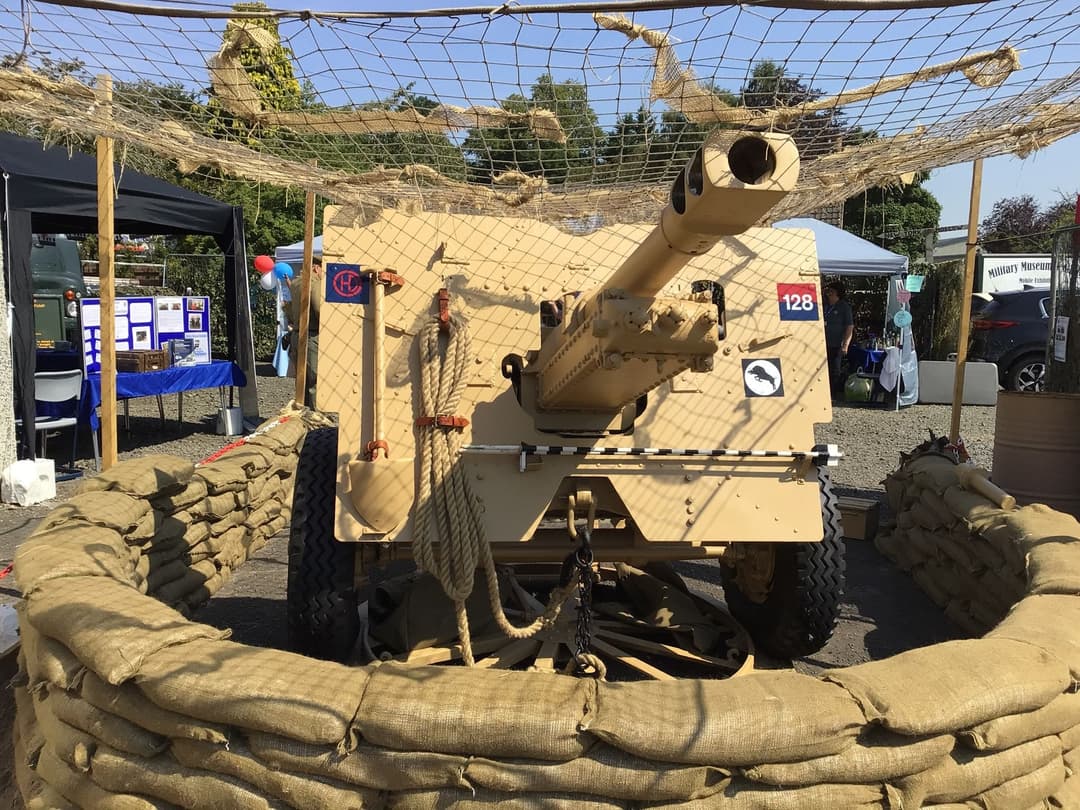 Other Recent Updates